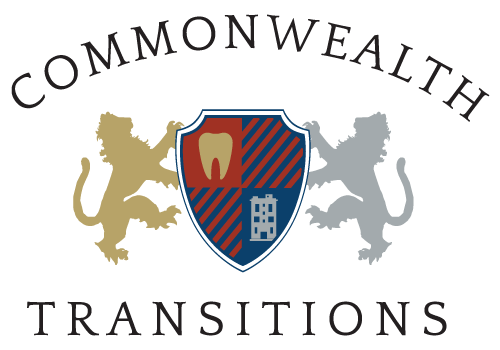 REGISTER TO VIEW OUR LISTINGS
---
DISCLAIMER:
All information entered on this website will be deemed private and confidential. Not be to be used by Commonwealth Transitions LLC for any other purpose, other than to directly contact buyers and match needs with present and future practice opportunities.
Please fill out the data below in its entirety to become registered with Commonwealth Transitions LLC, and to access current and future practice opportunities.
---
By signing up, you agree to ourTerms Of Service
Confidentiality Agreement *
Confidentiality agreement: By submitting this electronic form, The Undersigned party agrees not to disclose the name or circumstances of any parties introduced by Commonwealth Transitions LLC . The undersigned party also agrees that all information provided by Commonwealth Transitions LLC regarding Dental practice opportunities is confidential and agree not to disclose to anyone or make copies of any of the information, ideas, procedures, programs, concepts, contract and/or other data conveyed and entrusted without the prior written consent of Commonwealth Transitions LLC. In addition, Commonwealth Transitions LLC and the Seller requests that any projections, calculations, descriptions, and tangible material given will be immediately returned to Commonwealth Transitions LLC, and or destroyed. By clicking confidentiality agreement in the form below, I agree to the above terms, and this acknowledgement is equivalent to a signature.